APP DEVELOPMENT
We have the expertise to deliver attractive mobile experiences faster to help you in your business.
Best Mobile App Development Services Providing Company in Chandigarh
To remain competitive in today's market, it becomes necessary for a business to change to a mobile mindset and deliver high quality, integrated mobile experiences so that it will enhance their way of engaging their customers. We have the expertise to deliver attractive mobile experiences faster to help you in your business. To have your personalized mobile application for becoming a part of this rapidly expanding avenue is the only solution to stand yourself in the competition.
Hire for IOS App Development Services
Among the tech-savvy people, the iPhone makes it the most in-demand gadgets because of its features. As the number of iPhone users is increasing along with it is increasing the demand for the development of iPhone application. With the help of our exclusive iPhone application development process we are able to stand a step ahead of today's competition. We have the expertise to develop and deploy a huge range of cost-effective projects creating everything from small apps and games to large enterprise-level deployment. We aim to deliver the best mobile application services in Chandigarh to the enterprises.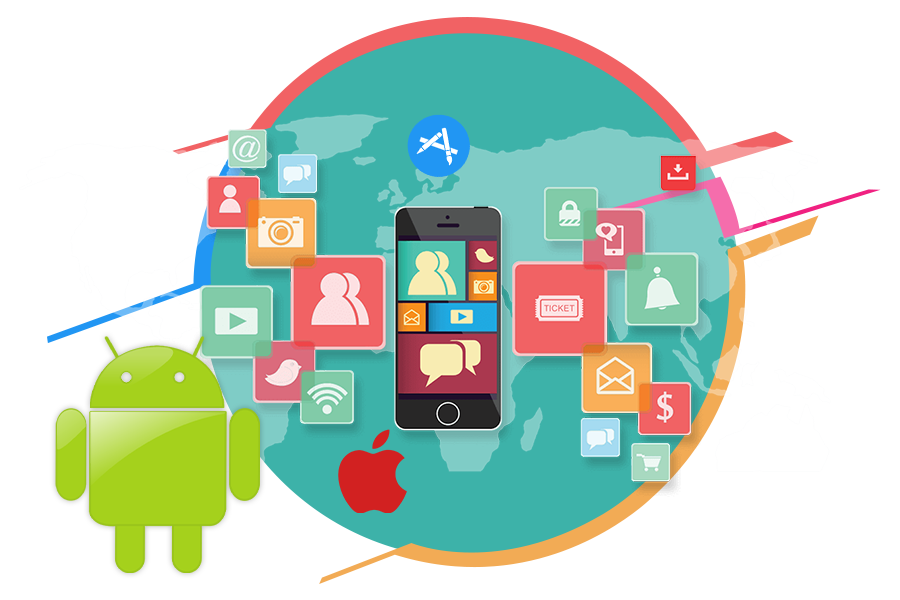 Would you like to speak to one of Website Designing  In Chandigarh over the phone? Just submit your details and we'll be in touch shortly.
Expert Android App Development Services in Chandigarh
We deliver qualitative android app development solutions to the enterprises with the help of our expert android developers. For discovering the unlimited development possibilities we use different android development tools. We have proficiency in building, which is the best in Chandigarh, Custom App Development, Games, Enterprise, Social Media, Android App testing and Portability, and Android Maintenance and Support.
Hybrid App Development Services in Chandigarh
If you are a startup or an enterprise looking to build cross channel mobile solutions with a goal of faster time to market in or around Chandigarh, then get it done on Hybrid Mobile Framework would be the best solution for you. The reason behind using this framework is that you will get multiple hybrid mobile platforms like Xamarin, Phone GAP, IBM Worklite, Mendix. These apps are easily affordable and cost 50-70% of native apps. Since the development time is reduced by 40% so you will get a faster time to market also. You will get all these services here at Applexa Infotech, Chandigarh as we have the most proficient team of developers for this development process.